Limited Time Offer! All Touchless Tools Buy 1 Get 1 FREE!
Discount applied at checkout. Free Tools Must Be Added To Your Cart.
Reduce your risk of exposure by reducing your contact with surfaces. With the DAG Touchless Tool you can open & close doors, push buttons, use the checkout touchpad, sign your name, use the ATM, open bottles, and more without any skin contact. Convenient & always ready whenever you need it.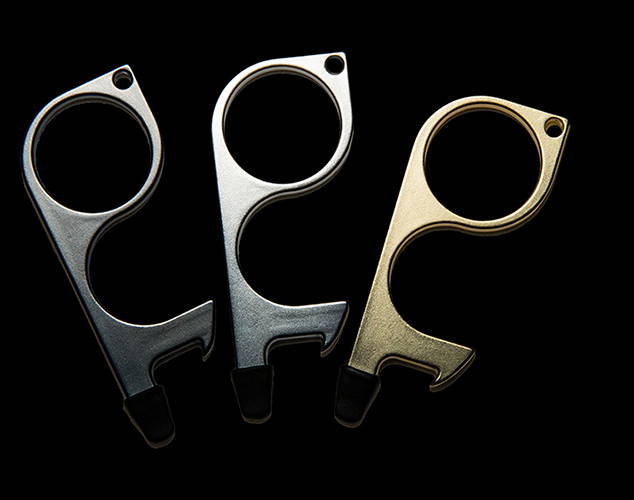 So Many Ways To Use The DAG Touchless Tool...
Use your DAG Touchless Multitool to open doors without any contact with your skin. Convenient, safe, and always ready.
The custom stylus tip on our DAG Touchless Multitool works on all touch screens! Use any ATM, checkout pad, touch screen kiosk, phone, and more.
Leave the germs behind with the DAG Touchless Multitool. Make solid contact with any door to easily open without using your bare hand.
The DAG Touchless Multitool works on more than just entry doors. Use it on refrigerators, for elevator buttons, cabinets, and so much more.
The DAG Touchless Multitool tip also works perfectly as a bottle opener. Always have one handy.
Easily open car doors with the DAG Touchless Multitool. No skin contact means no germ contact.